The Best Things To Do in Phoenixville, Pennsylvania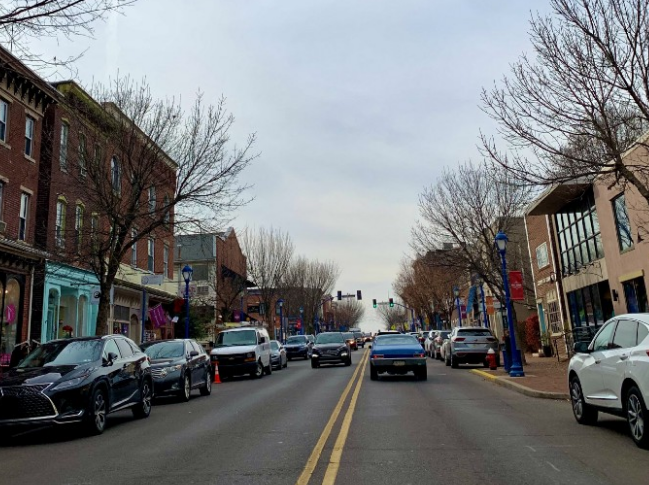 Nestled over the bridge along the Schuylkill River is a hidden gem of Southeast, PA. Located in Chester County, Phoenixville is an ex-industrial town known for producing patented columns used in early architecture like the Washington Monument and City Hall in Philadelphia. Phoenixville's community was built around the factory that produced the patented columns called Phoenix Iron and Steel Company. The business operated from the early 1800s until 1987 when the doors were closed.
After the closing of Phoenix Iron and Steel, the local economy experienced hardship. Thankfully, over the years Phoenixville revitalized into what we see today as a youthful, trendy, and up-and-coming town outside of Philadelphia. People are flocking to the area not only for its rich history but also its vibrant downtown.
Bridge Street is the road that cuts through town, lined with shops, restaurants, and rustic views. With plenty of options in the town itself, let's take a look at all the sights and sounds Phoenixville has to offer.
Become a Foodie
Support small businesses by trying out the various restaurants around town. There is everything from Avlos Greek cuisine to Pan-Asian meals at Chikara Sushi & Fusion. There's even a popular Instagram account featuring stunning shots of local food and drinks called "Phoenixville Foodie." If you're interested in getting a first-hand look at some of the best food in town, follow @phoenixvillefoodie.
Also, check out our collaboration blog here!
Visit the Breweries
It's worth noting that avid beer lovers will find their niche at one of the many breweries around Bridge Street. On a Saturday afternoon, you can find Penn State alumni cheering on the lions at Stable 12 Brewery with PSU-inspired craft beer. For those who like a more open menu, Iron Hill Brewery is a local craft kitchen and brewery that has Philadelphia-esque meals with their own freshly brewed beer. If you plan on venturing outside of town, close by is Rebel Hill Brewing Company and a branch of Sly Fox Brewing Company. Phoenixville has breweries that support taste buds of all kinds.
For the Dog Lovers
One of the special reasons I love this town is because it's extremely dog-friendly. Businesses along Bridge Street are accommodating with our furry friends by having water bowls in their stores and willing to hand out treats to make them feel more comfortable while shopping. A huge bonus is the pet store downtown called Maddie's Castle which has an awesome staff and a vast inventory of natural products.
On the north side of town, you can find Reservoir Park where you can take dogs of all sizes. The park has separate areas for both small and large breeds. There is no shortage of parks around the area to walk your dog as well.
Parks and Recreation
Phoenixville sits along the Schuylkill River, which means a canal and walking trails connect all the way down to Philadelphia. A quick map view shows that French Creek flows right through downtown Phoenixville. A short drive north of the town is Black Rock Sanctuary. Black Rock is an educational walking path and parking lots for those looking to trek different trails.
Within the borough, Reeves Park sits across from the iconic house featured in the 1950's movie "The Blob." The park has a baseball field, outdoor exercise park, children's playground, and plenty of grass to take in a nice summer day.
Outdoor Events
It's a tradition in Phoenixville to have the annual Firebird Festival. It's an event filled with food, music, art, and the ceremonial lighting of a wooden Phoenix. As mentioned earlier, Phoenixville is also home to "Blobfest" where cult followers attend the annual festival commemorating the famous scenes filmed in the area.
If you're looking to do something a little less busy, you can check out the weekly farmers market below the Gay Street bridge. It spotlights a variety of vendors selling anything from arts and crafts to fresh produce. The market is open from sunrise to 12:00 p.m. every Saturday.
Coffee Shops
At the corner of Main Street and Bridge Street is Steel City Coffee House. Steel City is a unique experience because it is a coffee shop with live music and various open mics. Their artistic vibe is welcoming and their menu has something for every time of the day.
Down the street is Soltane Cafe, which serves heartfelt coffee and pastries. The cafe supports a non-profit — Camphill Soltane — with a mission to help individuals with intellectual disabilities.
Shopping
Along Bridge Street, you'll find small boutiques that could satisfy any interest. There are plenty of stores with home goods and decor like Belle Haven Curated Goods. Readers can find novels for all ages at Reads & Company. Keep supporting local Phoenixville businesses by visiting their storefronts.
Visiting Phoenixville
Since the start of the COVID-19 Pandemic, the borough has shut down Bridge Street on weekends to offer outdoor seating for local restaurants. You're able to roam Bridge free of cars and take in the sights and sounds of downtown where there's always something to do.
Check out information, events, and updates on the Borough of Phoenixville Website.