Why the Phoenixville Housing Market is Hot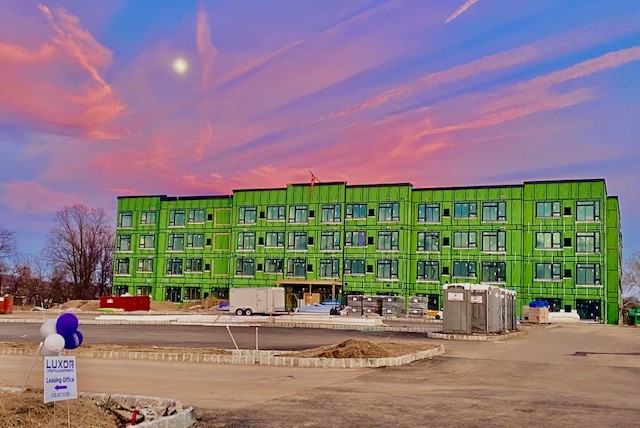 If you drive down Route 422, you'll find new construction everywhere you look. All around the Greater Philadelphia area you can find towns with unique qualities and rich history. With Phoenixville's lure, it's become a destination town for people of all ages. So why is the Phoenixville housing market hot?
COVID-19 Housing Market Demand
First and foremost, let's talk about the biggest elephant in the room–COVID-19. During the early stages of the pandemic, the demand for home buying surged while available homes on the market reduced. Consequently, both of those economic factors caused housing prices to rise. There's a variety of buyer and seller reasons that caused housing market inflation, but we can look further into the local impact.
Read more about this on the Federal Reserve's site.
Phoenixville's Location
Just under 30 miles from Philadelphia, Phoenixville is a quick drive to center city. A pleasant drive through Valley Forge will take you to King of Prussia in less than 20 minutes. As a borough near the Main Line, it's convenient to travel up and down SouthEast PA.
Downtown Phoenixville
As mentioned in my other blog, Phoenixville has TONS of things to do. Pville's newest community LUXOR was built strategically for residents to experience everything there is to do.
"Phoenixville has been successful in its revitalization efforts and has achieved its strategy to become a "live-play" community. It has experienced a rebound that few have. Phoenixville offers a walkable main street filled with trendy boutiques, exceptional dining, and more breweries per square foot than anywhere else in America, thus lending itself to be an ideal location for LUXOR." – Sarah Guthrie, Community Manager
This newly constructed facility is pre-leasing for April 2022 and offers modern and spacious studio, 1 bedroom, and 2 bedroom apartment homes with unparalleled resort-style amenities.
Buying vs. Renting Trends
According to Census data, since 2010 home-buying and renting have changed. The reason for decreasing homeownership is a conversation for another blog, but worth mentioning that economic impacts affect home-buying decisions. The below table illustrates a few of the numbers reported in the American Community Survey for Phoenixville Borough.
| | | |
| --- | --- | --- |
| Data (ACS Survey '10 & '19) | 2010 | 2019 |
| Median Household Income | 61,153 | 73,004 |
| Commute 35 to 44 minutes | 5.8% | 9.2% |
| Commute 45 to 59 minutes | 9.1% | 9.4% |
| Commute 60 or more minutes | 8% | 9.5% |
| Owner-occupied housing units | 60% | 52.9% |
| Renter-occupied housing units | 40% | 47.1% |
| Median Household Price | 208,200 | 237,200 |
U.S Census Data
Why Choose Phoenixville?
There's something for everyone in Phoenixville. Other than my blog highlighting its charm and trendiness, the community is amazing. There are Facebook groups for everything from small business support to exciting things happening around town. With all that said, it's worth researching and finding out if PXV is your next home. Don't wait too long though–the Phoenixville housing market is hot!
For other blogs related to this visit my latest blogs on the homepage