Grab Your Lederhosen and Celebrate Sly Fox's 2nd Annual 'Bridgetoberfest'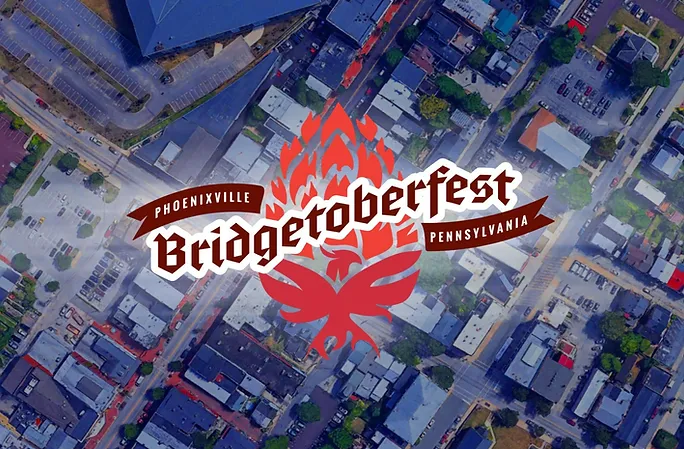 It's that time of year. Oktoberfest. The annual holiday where it's acceptable to overpour metal tankards and clank them together like a 17th-century beer hall. It's like a pre-game for Halloween, except everyone is dressed in the same Bavarian garb. It's a time when adults can make merry in ill-fitting lederhosen and nobody judges them. At least for a few days, the people of the Greater Philly region can unite over beer, pretzels, and German music at Sly Fox's 2nd annual Bridgetoberfest. 
Bridgetoberfest 2023
This year's event is happening on October 6 and 7. You might even catch Phoenixville Mayor Peter raising a stein with fellow Bridgetoberfest patrons. 
That's because Bridgetoberfest takes place in the parking lot at the corner of Bridge and Main Streets in downtown Phoenixville. The event is co-hosted by the Phoenixville Chamber of Commerce and runs from 5:00 p.m. to 10:00 p.m. on the 6th and 11:00 a.m. to 10:00 p.m. on the 7th. 
Tickets to Bridgetoberfest are $24.99 and include a reserved seat in the tent, a half-liter glass mug full of this season's Sly Fox Oktoberfest, and a Bavarian pretzel. You can get tickets online at slyfoxbeer.com.
However, there is a standing-room section with walk-up beer, food, and mugs. According to the Bridgetoberfest web page, "…attendees can expect live German oompah music from the Emil Schanta Band and Kermit "Dr. Squeezebox" Ohlinger, German-style food offerings, signature half-liter mugs, and of course, delicious Sly Fox beers on tap for all. Stein hoist competitions, best-dressed contests, raffle prizes, and all kinds of Gemütlichkeit…"
Oh, and after the event you can go to the below locations to get refill specials for your Bridgetoberfest mug:
Great American Pub
Rivertown Taps
Bistro on Bridge
PJ Ryans
Molly Maguire's
So don't forget your lederhosen and head out to Phoenixville's premiere downtown Oktoberfest event.
Related Blogs