Blogger Interview: The Founder of Philly's Longest-Running Food Blog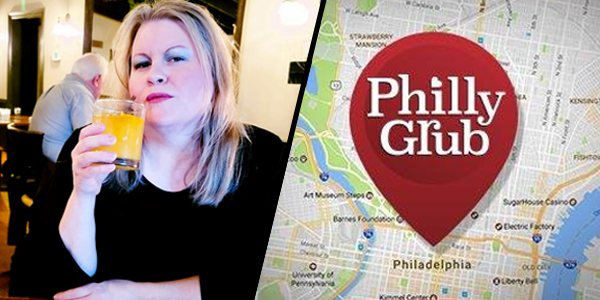 Before TikTok, before Snapchat, before Facebook, there was a time when people used to hop on the "net." It was a land of basic HTML websites and cheesy spam email chains. It was a time when people were trying to figure out how to use the fancy new network. People and businesses alike quickly realized that the strange connection of nodes and servers could help disseminate messages to anyone in the world. Some of the early pioneers of viral sensations were bloggers. Bloggers were able to build an audience based on the written word, which expanded their reach past the regions of newspaper columnists. One of the pioneers of blogging is Marilyn Johnson of Philly Grub–founder of Philly's longest-running food blog.
The Longest-Running Philly Food Blog 
If you want to talk about pioneering, Marilyn Johnson is one of the earliest bloggers in Philadelphia. Her blog Philly Grub has been etching reviews into the world wide web for 14 years. That's right, 14 years. That's before most of you knew about algorithms.
Philly Grub is a Philadelphia-based food blog focusing on food and drink–with a touch of travel content for those seeking eats outside the area.
It's a professional and raw thought cloud for all things food and drink through the lens of Marilyn Johnson. Over the years, she's evolved from personal blogging to food judging and is now contributing her work to household names like MSN.com. She's an OG foodie and blogger. Bizcolumnist.com asked her how the internet scene has changed her brand.
"Blogging, in general, has changed drastically since I began. There are fewer blogs and a lot of content creators using Instagram and TikTok exclusively now. Less emphasis on the written word, more on videos, stories, and other creative. While I use those platforms and have built a respectable following, my home base is still my blog. I'm still a writer at heart. I'm not really into stuffing my face for all to see. The focus is not on me. My focus is on the food, the businesses, and the people behind those businesses. I don't see that changing any time soon even though I do leverage the apps and use them to promote whatever I'm featuring on the blog."
Bizcolumnist.com and Philly Grub began collaborating because we share similar values. The focus of our work is to tell stories about the people who run our local businesses. There's a story behind every plate, style choice, and customer experience.
Typically, we encounter passionate individuals who operate small businesses. Those small businesses live in our communities and are supported by hard-working families. Unlike franchises, small business owners don't have the ability to do large-scale advertising, which means they rely on reviews, social media, and word-of-mouth to engage with customers. Bloggers and content creators can move the needle for even the smallest businesses.
"I frequently get nice comments from businesses thanking me for the feature and telling me that folks have come into their establishment and said they heard about it on Philly Grub. It's gratifying that I can fulfill my purpose and know there is a positive impact–both for the business and the consumer. It's what has kept me going all these years. It encourages me to continue, even though there have been many times I wanted to give up. But when I hear those comments, it's fuel to the fire to keep helping people!"
Bloggers are passionate creators as well. Although our medium has adapted, there are still plenty of ways to build relationships and keep the written word alive.
The Founder of Philly Grub
Before Philly Grub was voted Metro Philly's Best Philly Blog award in 2021, Johnson established a niche early on as a blogger.
"When I first started Philly Grub, it was about me, where and what I was eating, and things I liked around the Philadelphia area, but it has since morphed into a resource for news and information about restaurants and other food businesses in the region. While I cover everything newsworthy in the local food and drink scene, I'm especially happy to feature and highlight small businesses and the "lesser knowns" because those folks often don't have the resources to promote their businesses. They are too busy running their businesses and are probably just staying afloat (especially in the current economic climate!) They can't afford PR firms or don't have big advertising budgets."
She is passionate about her food blog and continues to share her perspective. Even with a full-time job, you can see how enthusiastic Johnson is about her work. In 2023, she'll be celebrating 15 years as a blogger!
---
As a reader, we appreciate you following both Philly Grub and Bizcolumnist.com. Your support and encouragement mean a lot. Please consider following us on social media to support your local restaurants, bars, and small businesses. Not to mention, recommendations and the occasional personal commentary!
Where to Find Philly Grub
Related Blogs on Bizcolumnist.com
6 Must-Try Food Recommendations From a Mont Clare Writer