What Happened to This Abandoned "Seaside" Restaurant in Phoenixville?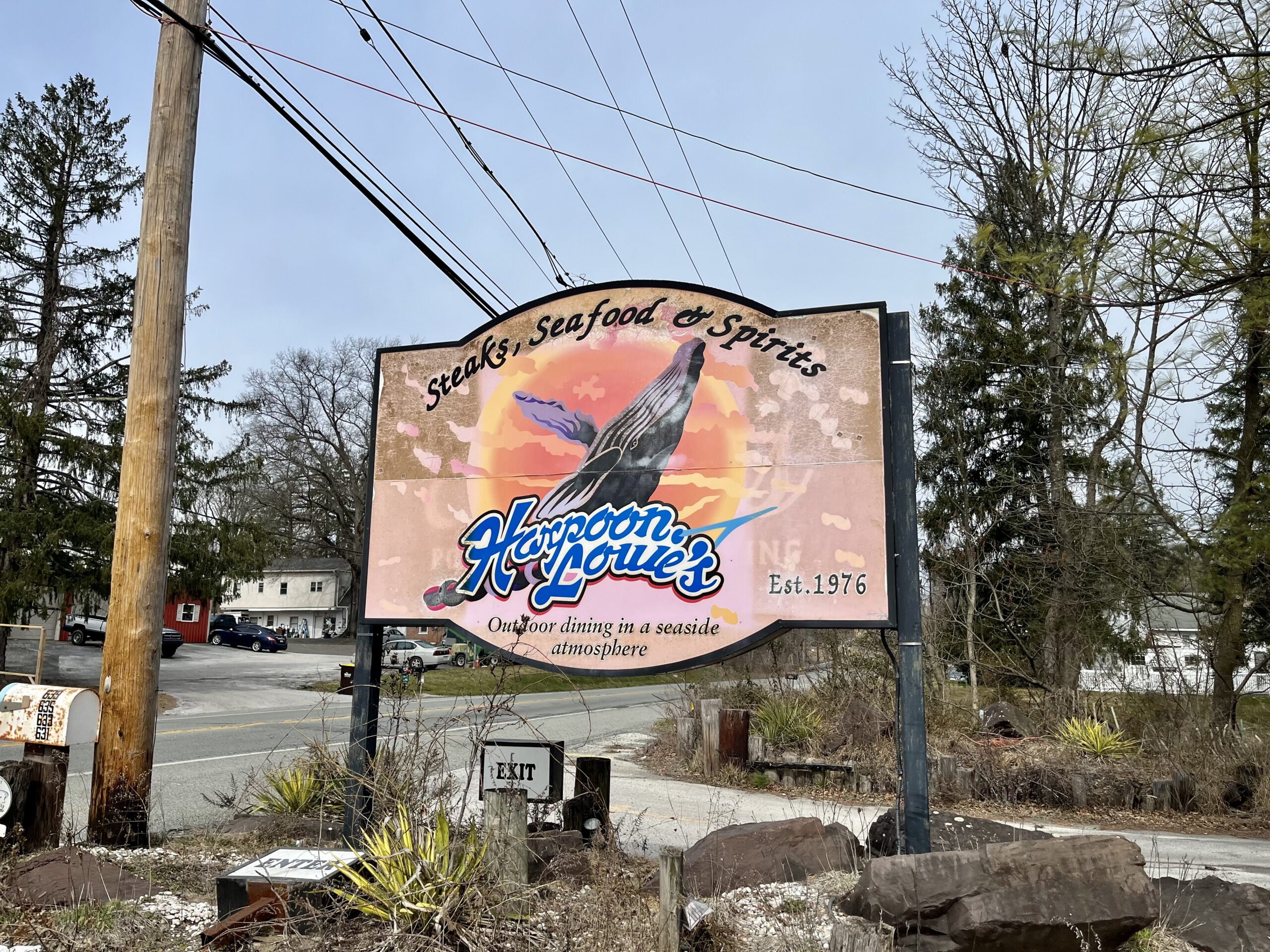 It's strange to think that 10 years ago you could dine at a restaurant with a "seaside atmosphere" in the middle of Pennsylvania. Unless you're hanging out on Lake Erie, there aren't many places to see large bodies of water. If you're driving on Rt. 724 in Phoenixville, PA, you may have noticed an abandoned restaurant or a rundown bar that looks like a bungalow on a tropical island. 
Abandoned Restaurant: Harpoon Louie's 
Off the highway, in Phoenixville, a sign greets travelers with the former resident's name—Harpoon Louie's. The abandoned restaurant's logo looks like something out of a beach town. The vacant building looks like a category 5 hurricane sent it to Davey Jones' locker. 
Harpoon Louie's would be a great name if you were a former seafaring captain, but for Southeast PA, it's a bit odd. 
The wooden exterior and aquatic signs of the vacated building look like something out of Disney's Typhoon Lagoon. The main sign says "Outdoor dining in a seaside atmosphere." Except it's 93.1 miles to a beach town.
Yet, the restaurant's location sits along a busy highway with plenty of traffic.
So, what happened?
If there are 2 things I learned after watching 10+ seasons of Bar Rescue, it's that branding and management matter. I assume the restaurant's style worked at one point because it sits adjacent to an abandoned water park.
It reminds me of the Bar Rescue episode from 2012, called "Yo-Ho-Ho and a Bottle of Dumb." It's a classic for Taffer fans. A pirate-themed bar was situated in the middle of a corporate section of Silver Spring, Maryland. The stubborn owners didn't understand why corporate folks didn't like coming to their pirate bar. Take a look for yourself. 
Ironically, Harpoon Louie's (steaks, seafood, and spirits) closed in 2012 as well. According to an article from 2012 by the Pottstown Mercury, the first owner, Ginger Katzenmoyer, and the last owner, Frank Satiro, were in a civil dispute over the restaurant. Katezenmoyer owned the location and rights to the business, but Satiro owned the restaurant.
The owners took each other to court citing a bunch of disputes within their crew. Satiro wanted to move the business and Katzenmoyer did not. There was a lot of tension between these captains that lead to the downfall.
It seemed like bad management–or the mutiny of captain Satiro. Patch reported that Katzenmoyer told Fox 29 that the tenant was taking liquor, items from the restaurant, and was behind on rent.
Maybe they were battling for buried treasure on the property too.
Whatever happened between the two parties, the result was the closing of Harpoon Louie's. We'll never know if this abandoned restaurant would have flourished. 
Related Blogs