Rush Bowls Opens in Phoenixville Just in Time for Summer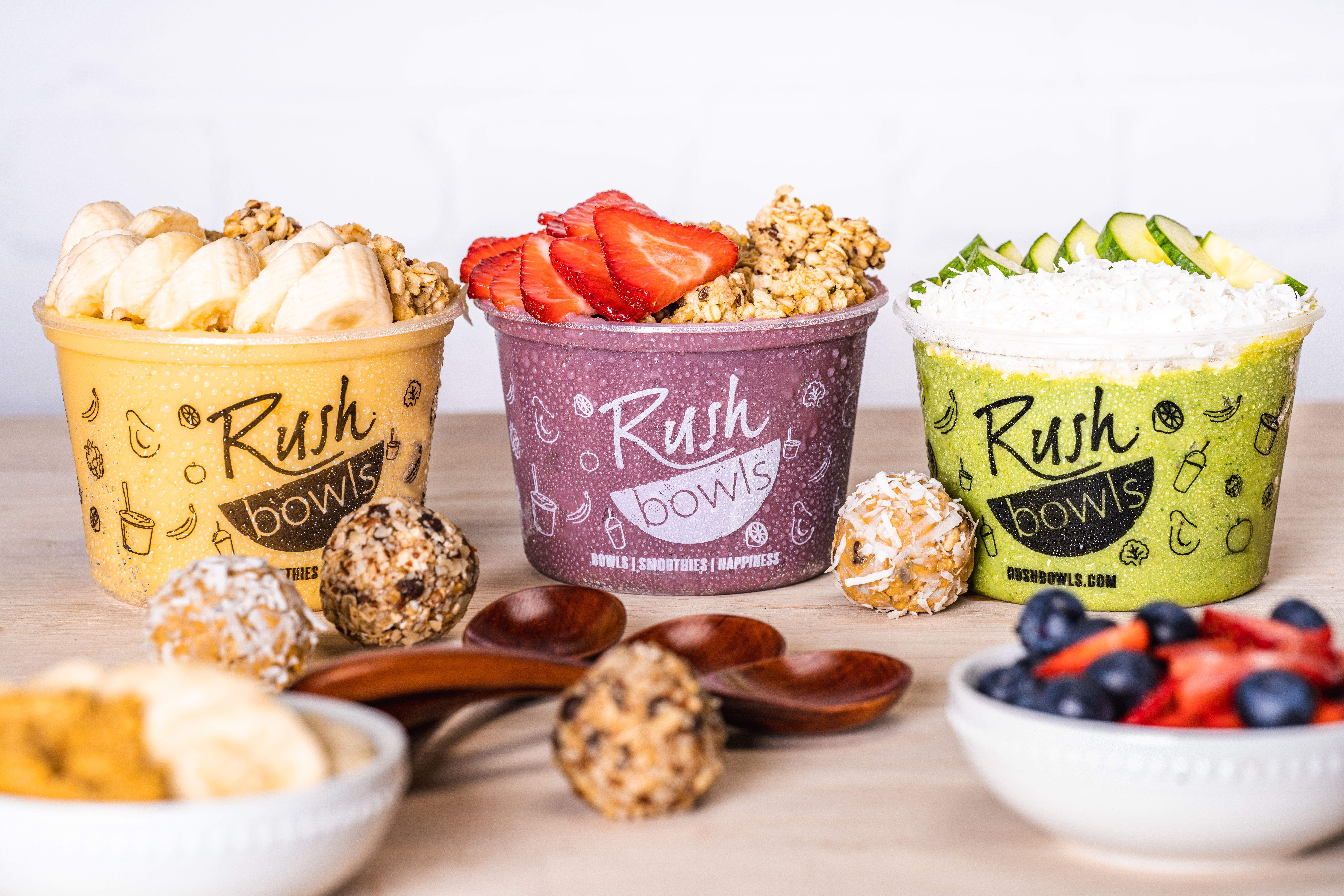 Back in November 2022, Bizcolumnist.com blogged about the banner hanging over the entrance of 222 Bridge Street. At the time, you were probably thinking of hot chocolate and fireplaces–not warm weather and frozen treats. Now that summer is here, you can get excited about the opening of Rush Bowls in Phoenixville.
Acai Bowls and Healthy Bites
This healthy fast-casual franchise opens its doors in June. According to the press release, the owners are excited to bring the brand to Phoenixville.
"We can't wait to introduce Rush Bowls to Phoenixville and the state of Pennsylvania and share our love for the brand and all it stands for," said Anthony and Hayley Venezia, franchise owners of Rush Bowls Phoenixville. "Our excitement continues to grow every day as we approach the grand opening."
The fast-casual destination certainly fills a void for residents and visitors. Bridge Street already offers an array of breweries, restaurants, and small businesses. Rush will be the first establishment dedicated to acai, smoothies, and healthy snacks. Your doggos will also thank you for the healthy treats served at Rush.
Here's the CEO of Rush Bowls on the opening of the Bridge Street location, "Our team is thrilled to expand our presence to the Pennsylvania market as we prepare to open the Phoenixville location," adds Andrew Pudalov, Founder and CEO of Rush Bowls. "We look forward to officially joining the community and sharing our passion for fresh, healthy food with the Venezias and their local neighbors."
These are a few of the healthy items you can expect at 222 Bridge Street:
Veggie/Fruit Bowls
Smoothies
Grab-and-go protein bites
Specialty products for pups
The location will be open Monday through Friday 8:00 a.m. to 8:00 p.m. and Saturday and Sunday 9:00 a.m. to 9:00 p.m. Welcome to Phoenixville!
Related Blogs